Building a society in which all individuals and communities have the tools and resources they need to sustainably thrive, and where integrity, democracy and social justice are valued and promoted.
We are a youth-led organization dedicated to building strong, just, resilient, and thriving communities through our community centered approach, promoting integrity, democracy, and social justice, and empowering young leaders to create positive change locally and globally.
We are a dynamic and passionate youth-led organization, driven by a shared vision of creating impactful change in our communities. With a strong focus on integrity, democracy, and social justice, we strive to build resilient and thriving communities that inspire and empower individuals to reach their full potential.
At the heart of our work is a deep commitment to community-centered approaches. We firmly believe that sustainable progress can only be achieved when the voices and aspirations of the community are at the forefront. Through inclusive and participatory initiatives, we engage with diverse stakeholders to identify and address the pressing challenges that hinder progress and hinder the realization of a just society.
Our tireless efforts are guided by the belief that integrity is the cornerstone of a thriving community. By promoting ethical practices and combating corruption, we aim to foster an environment of trust and accountability. We firmly believe that when integrity becomes ingrained in the fabric of society, it paves the way for equitable opportunities and sustainable development.
Democracy and social justice are at the core of our mission. We advocate for inclusive governance, ensuring that every voice is heard and every individual has equal access to decision-making processes. By championing the principles of human rights, equality, and fairness, we strive to create a society where justice prevails, and everyone can thrive.
As a youth-led organization, we recognize the immense potential and energy of young people. By empowering and involving youth in our initiatives, we tap into their creativity, innovation, and passion for positive change. We provide platforms for young leaders to develop their skills, amplify their voices, and become catalysts for transformation in their communities.
Our work extends beyond borders, as we understand that the challenges we face are not confined to one geographical location. We seek to collaborate regionally and globally, exchanging knowledge and experiences to find innovative solutions to common issues. Together, we can create a ripple effect of change that transcends boundaries and inspires others to join the movement towards building strong, just, resilient, and thriving communities.
Join us on this remarkable journey as we shape a brighter future, where integrity, democracy, and social justice are the guiding principles that shape our communities. Together, we can make a lasting impact and create a world where every individual has the opportunity to thrive and contribute towards a better tomorrow.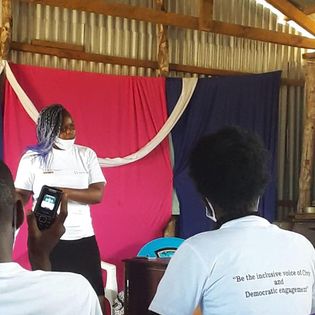 Youth4 Integrity Building is a youth-led organization made up of young people who are passionate about creating positive change in their communities. In a society where corruption and unethical practices hinder progress and development, promoting integrity is crucial. The focus on democracy and social justice aligns with the principles of human rights, equality, and fairness. Working towards these ideals  contributes to creating a more inclusive and just society where everyone has equal opportunities and rights. 
We are committed to promoting integrity, democracy, social justice, and sustainable development through various initiatives and programs. The organization believes that young people have a critical role to play in shaping the future of their communities and the country at large. Through our work, we are empowering young people to become agents of change and promoting a culture of civic engagement and participation. Our organization is a shining example of the power of young people to create a better future for themselves and their communities.
Be a catalyst for change and join our mission to empower young leaders, foster resilient communities, and promote social justice. Together, we can create a brighter future, where integrity, democracy, and thriving communities are the norm. Support us today and make a lasting impact on the lives of young individuals worldwide!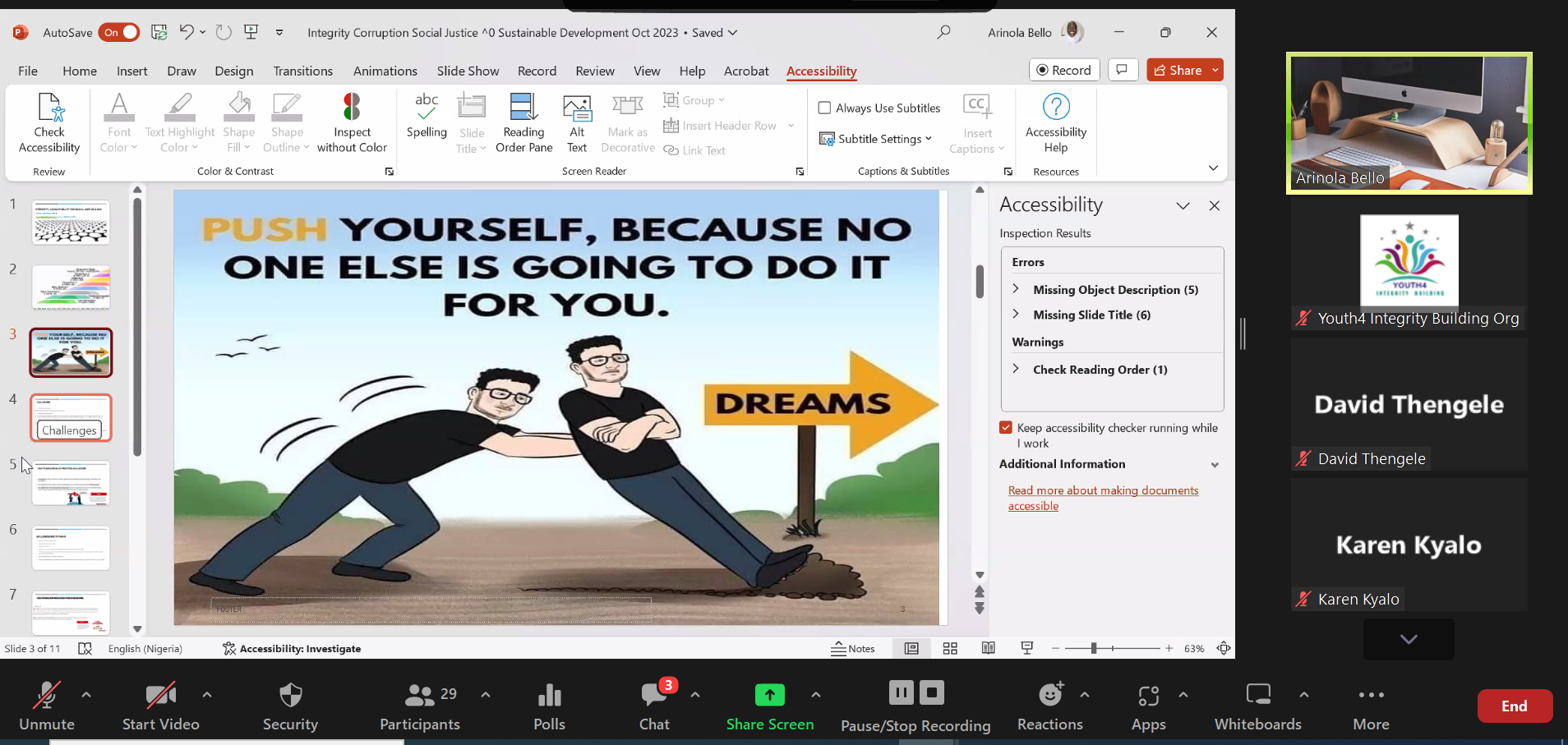 We engage young people on various projects and initiatives that help in improving their lives and the lives of the wider community members. We use a citizen led community integrity building approach.
We work on realizing the following statistics
We have numbers that push us to give in our best and make sure that we break our own records. We are happy to be growing and helping more day by day.