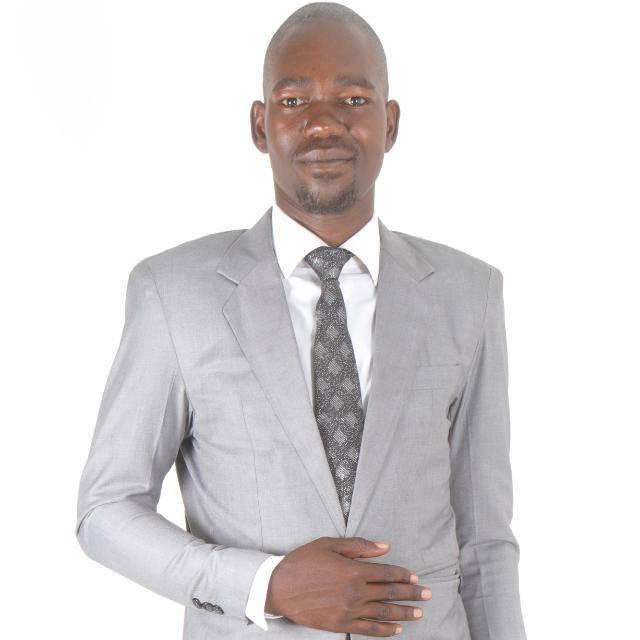 With the ever increasing demand for integrity and innovative solutions, the YIB has found a true gem in Billy, who will be joining as the I-Lead program facilitator. With an impressive background and a wealth of experience, he has dedicated his life to empowering communities and creating positive change. His passion for continuous learning and commitment to excellence will undoubtedly leave a lasting impact on all those fortunate enough to learn from him. Read on to delve into Billy's achievements and explore how his passion for continuous learning and commitment to excellence have made him a true inspiration and is going to be an asset to the I-Lead Program
__________________________________A Journey of Excellence___________________________________
Billy's journey to becoming a globally recognized Peace Ambassador, trainer, and project management specialist has been nothing short of remarkable. With a certification as a Trainer of Trainers (ToT) from Kenya Technical Trainers College and a degree in Gender, Women, and Development Studies, he brings a unique perspective to the table. This has honed his skills in imparting knowledge effectively and reflects his commitment to promoting equality and empowerment. Currently serving as a Trainer in Social Work and Community Development and the Head of Department for Liberal Studies at Limuru Technical and Vocational College, Billy has gained invaluable experience.
A Wealth of Experience:
Billy's expertise extends beyond the classroom. With nearly three years of experience in project implementation, he has made a significant impact in areas such as child protection, education, gender mainstreaming, and disaster risk reduction. His work in Adolescent Sexual and Reproductive Health and Rights (ASRHR) and youth employability has paved the way for a brighter future for countless young individuals. Billy's commitment to making a difference is evident in his diverse skill set, which includes project management essentials, data analysis, and graphics design.
A Lifelong Learner:
Billy's dedication to continuous learning is evident through his impressive array of certifications. From Business and Leadership Mentoring Program to Data Management and Statistical Data Analysis, Graphics Design, and Computer Applications, Billy has honed his skills to become a well-rounded professional. Additionally, his certification in Project Management Essentials from The Management and Strategy Institute, USA, showcases his commitment to excellence.
Recognition and Awards:
Billy's exceptional work has not gone unnoticed. He has been honored with various awards and accolades, including the prestigious Ambassadors Honors Award by Progressive Youth Organization, SL-Africa, United Nations, African Union, The Bigger Picture UK, and Partners. His successful youth mentorship program, aimed at equipping African youths with post-COVID resilient strategies, has garnered recognition from the Girls and Vulnerable Youth Education Initiative in Liberia. These accolades are a testament to Billy's unwavering dedication and his ability to inspire change. You can find more information about Billy's achievements and recognition through the following links: • Ambassadors Honors Award and • Youth Mentorship Program Recognition  
A valuable asset to the following Modules:
Billy is set to inspire and motivate the program participants in Modules 4, 5, and 6: Billy will share insights on effective collaboration, creative problem-solving, and efficient project management. Module 4: Building and Sustaining Partnerships for Integrity: Billy's expertise in project implementation, particularly in areas such as child protection, education, and gender mainstreaming, will be invaluable in this module. His experience in forging partnerships and building sustainable relationships will empower the participants to navigate the complexities of collaborating with integrity. Billy's insights will guide them in fostering ethical partnerships that drive positive change and create a lasting impact. Module 5: Implementing Innovative Solutions for Integrity: Innovation is the key to solving the challenges of today and tomorrow. With Billy's background as a trainer in Social Work and Community Development, he brings a fresh perspective to this module. His experience in youth employability and disaster risk reduction will inspire participants to think outside the box and develop innovative solutions that uphold integrity. Billy's passion for continuous learning will ignite a spark of creativity within the participants, encouraging them to embrace innovation as a driving force for positive change. Module 6: Project Management and Monitoring: Effective project management is essential for success, and Billy's expertise in this area will be a game-changer for the participants. With his certification in Project Management Essentials and his experience as a project management specialist, Billy will guide the participants through the intricacies of planning, executing, and monitoring projects with integrity. His practical knowledge and real-life examples will equip them with the skills needed to manage projects efficiently and ensure their sustained impact.
Impact on Participants at Large:
Billy's vast experience and dedication to empowering youth will have a profound impact on the participants of the I-Lead program. His ability to connect with young people, combined with his passion for integrity and innovation, will inspire and motivate them to reach new heights. Billy's mentorship and guidance will instill in them the belief that they have the power to create positive change in their communities and beyond. By sharing his journey of excellence and the recognition he has received, Billy will demonstrate to the participants that their dreams are within reach. He will encourage them to embrace continuous learning, reminding them that knowledge is a powerful tool for personal and professional growth. Through his youth mentorship program, Billy will exemplify resilience in the face of adversity and empower the participants to overcome challenges with grace and determination.
Conclusion:
As Billy takes on the role of I-Lead program facilitator, the I-Lead Program fellows are in for an extraordinary experience. His expertise in building partnerships, implementing innovative solutions, and project management will equip them with the skills and mindset needed to make a lasting impact. Billy's infectious enthusiasm and unwavering commitment to integrity and innovation will inspire the fellows to become agents of change in their communities. Get ready to embark on a transformative journey with Billy, where integrity and innovation merge to create a brighter future for all.
————————————–Read More Blogs———————————